WARNING: Reading this blog is based on my actual personal life and images are not suitable for readers.
This blog is special not only the top 10 listings but also related to personal life.
When it comes to 18+ events on a 21+ venue or a venue that sells alcoholic beverages, there are some tips to make sure you and your friends have a good time. This includes yep, the j-Summit New York event. The shows are always 21+. Here are my top 10 listings!
Rule#1 Don't lie about age, some fake ID's are confiscated after security checks them on site at the entrance.
This rule is to prevent minors under 21 from entering, purchasing and drinking alcoholic beverages. Some adults have the advantages of buying alcoholic beverages and giving them to minors under 21. By the way 21 is the legal drinking age of the United States of America. Others may vary including Japan which is age 20.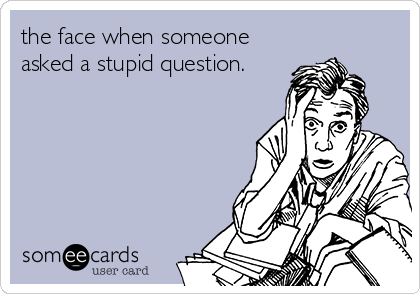 Rule#2 Don't ask your friends if they want a drink. If your friends want a drink and they gave you an alcoholic drink without questioning, they may not want it. Tricking people into drinking is NO way to respect them.
Sometimes people asked me if they want a drink but when it comes to alcoholic drinks around them you already know its coming! I know they were nice enough but remember not everyone on this earth is alcoholic drinkers. To me, I NEVER asked them unless they're alcoholic drinkers.
Rule#3 Don't question people about their alcoholic life. It's none of your business. Nobody is allowed to ask if they're an alcoholic or not and may cause some relationship or friendship problems.
I never question anyone if they drink and type of alcohol. Most of the time based on my Facebook friends it's self-explanatory and sometimes they asked me.
Rule#4

NEVER share your alcoholic beverages to anyone under the age of 21 and patrons fewer than 21 are also not allowed to drink alcoholic beverages.

Anyone caught breaking those rules will have the police called and have you arrested and to press charges. Some events require you to wear colored wristbands to verify the drinking legal age.

Even if I have friends under 21 I never talk or share with them. It's illegal and CAN give you a criminal record.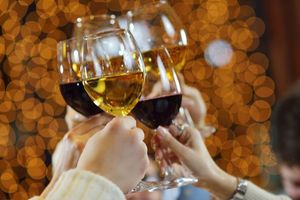 Rule#5 Don't even ask the person what they're drinking. BIG MISTAKE AND MAY COST YOU YOUR FRIENDSHIP! If you see someone holding an alcoholic beverage, DO NOT QUESTION THE PERSON.
Back in February 2013 at The Bowery Electric I was a dumbfuck but this proves that Reni Mimura is a liar when I read the blog from her. I am one step ahead for Reni Mimura to break up our friendship.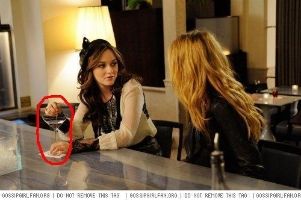 Rule#6 DO NOT talk or interact to the underage person while you are holding or drinking any type of alcohol. Remember, drinking strong types of alcohol may cause your breath to smell like one and your underage friends may turn you away. This also applies to Non-Alcoholic drinkers.
While drinking, don't talk to people under the age of 21. Some may smell it or turn away from you. When a underage person talked to me, I didn't realize. This also includes when one of my friends playing with a child while holding a alcoholic beverage which is not cool and can result in spilling on a child.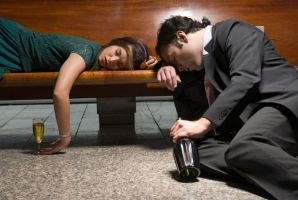 Rule#7

Do not get yourself drunk, drink responsibly!

For men, drink at a minimum of 4 consumptions and for women is to drink is 3 consumptions per serving. Alcohol volumes are varying!

Depending on your moods or feelings, don't attempt to commit suicide or abuse drinking alcohol. It's always good to be yourself. Just because your friends drink alcohol doesn't mean you can join them or talk to them while drinking. Sometimes when I am at Lulla's shows I just brought drinks and drink with her and friends.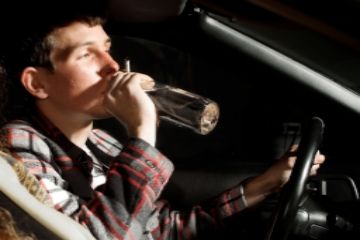 Rule#8 Don't drive your car after drinking. This is serious because you can be arrested by police and get DUI charges or may get your driver's license suspended. Drinking while driving can cause serious injuries or even death.
I fear that someone drink before they drive me home and crash hard and gets me killed.
Rule#9

Don't force the person to come over to have an alcoholic drink.

This happens in a few events but if the person do not want to drink alcoholic beverages, do not allow the person to drink

. I've been written many times about this rule. Reni Mimura tricked me into drinking which is actually Rule#2 around August 25, 2011 and before the 2013 new year's celebration Saori Kato tries to call me to drink Saké. People are nice enough to ask me if I drink alcohol but sometimes they don't question me. 2016 is an embarrassment which I won't explain when I was served beer to my siblings whose a nonalcoholic drinker without permission from me.
Rule#10

DISCARD any leftover alcoholic drinks in the trash. NEVER leave the alcohol drinks sitting on the floor, bar tables or any seats unattended.

Doing so may cause the underage person to drink any alcohol you left unattended. ALWAYS hold the drink with you at all times and refrain from sharing.

It's common for adults when there are no one under 21 on the venues leaves alcoholic drinks on tables and bar stools. Imagine if a person under 18 to grab an alcoholic drink on the table and drink it. At times a restaurant like Applebee's a server accidently served cocktail drinks to a minor or a child whose 6 to 12 years old. I put my drinks down on the table but someone grabbed my beer at the time. This actually happened to me and imagines if a person is under the age of 21, you're fucked! This is the reason that you

NEVER

leave any alcohol drinks unattended.
Kudos to the Omusabi Sisters I saw at the club called SOBs (Sounds of Brazil). This story won't be told at all.
And remember, drink responsibly and have a good time. See you soon!