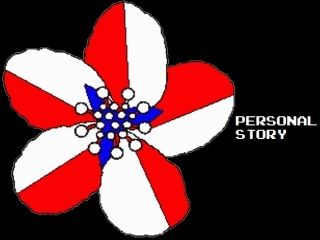 Okay the wait is finally over, this is last of the tour. Here it is, JAPAN FES! Yeah, that is what you mean right? JAPAN FES, it is one of the best-organized events in New York City. JAPAN FES previously called Japan Block Fair; the one I am going to talk about is the Webster Hall event. The lines may be irritating but once you get in and brought your admission fee you will receive one free ticket to exchange with your food. Yeah I got Mochi balls made from rice and soy sauce.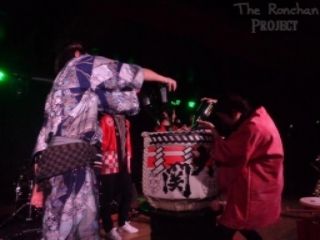 Here is a variety of performances such as Taiko Drumming with dancing, Japanese music performances, calligraphy, and even the dragon dance. There are children in the event but WHY THE HELL would you SPLASH SOME SAKE and it does not make sense but what if children decided to taste some Saké. It's enough with this shit!
But wait, this isn't what you want to read is it? Nah, this is JAPAN FES from January 1st 2017. You want to read about the Long Island Sakura Matsuri right? Aw, COME ONE you really want to talk about this? Well, I am gonna do it JUST FOR YOU because I like you a lot. Now don't take that too serious. Here it goes!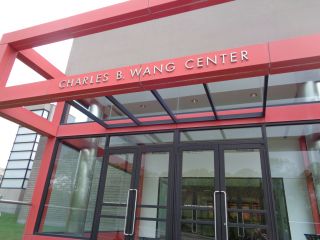 It's been 4 years of absence and I NEVER thought of going back to Long Island Sakura Matsuri. After all, of the disappointments and frustration I chose to give it a second chance. Let's go back to the year 2013; there isn't a Cosplay program back then it just your basic festival with traditional Japanese culture. The theatre performances cost me money for 2 different shows. I got so bored that I chose to leave early because there isn't much fun to explore comparing with White Plains Cherry Blossom Festival.
The first thing that really bothers me is getting to Stony Brook from the railroad. Last year I arrive around 10 AM and this year I arrive at P.M. That is because the Port Jefferson line from Huntington is a 1-hour and a 30-minute wait. As you enter through the main and east entrances of the Charles B. Wang Center, you are required to pay at the door. Once you pay, they will give you a wristband. Thankfully, I already registered so I was able to gain access. Unlike most of the Sakura Matsuri events held in a college campus or high school, they NEVER ASK YOU FOR YOUR SCHOOL ID and believe me NYU fails to comply with the guests including the damn strawberry festival. I never went this year! Long Island Sakura Matsuri made it very simple but comparing with my 2013 visit, the indoors require payment.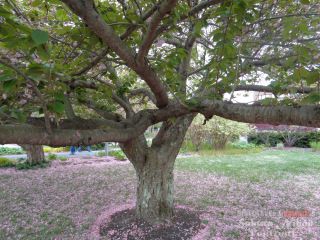 Charles B. Wang Center holds Asian theme events at Stony Brook University it's no wonder it got the Sakura Matsuri reputation. Even so, there is Cherry Blossom trees planted within the area. This year there are frequent changes and immediately the Tea Ceremony is held at the Skylight Gallery instead of the Chapel.
The first place I went is the Lecture Hall 1, which is Reakt's show, then to the Jasmine Restaurant to get something to eat. Once again, there isn't too much to explore and the schedule performances are mixed up. Let me tell you something before I start bashing the festival. If you are someone and you like to fold origami, enter tournaments, or taiko drumming then this is for you. If you rather like watching the shows at the theatre but don't care about the other programs including Cosplay, then this is right for you. You all probably better known than I and it go without saying, but this festival is horrendous! And you know the most pathetic thing about is, this festival isn't even 20 years old. Just barely, you think by 2017 there some be kind of quality standard.
What is this, Sakura Con? That's what it look like and it's more like a convention not the festival. The Anime short films are what most Anime conventions hold. In fact, there is Sakura Con in Seattle, which is based on the Cherry Blossom Festival, but in Anime Style. Just tell me, why there are 2 REAKT shows in one go! That doesn't make any sense; this is why I never went for the second time and why because people are able to keep up with the schedules? This is really ass!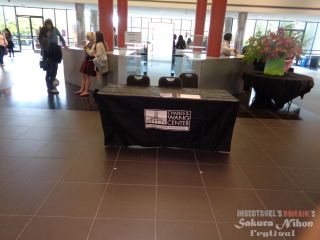 You gotta to be kidding me, it's 3:15PM and they already closed the ticket registration? This is so ridiculous, this festival isn't just bad, it's REALLY BAD! I am not even kidding around its fucking horseshit. What if someone like me arrives after 3:30PM and found out that there is no ticket registration. Even if I paid for it, I ended up wasting my money for nothing so you can enter free. If the Sakura Matsuri is held at the university campus, why there are no guards to check your wristbands to verify that you paid for your ticket. Again, this is NOT a convention it's a damn festival. If you remember one of my older blogs, which is Liberty City Anime Con at Crowne Plaza White Plains, they give you badges and the guards actually check your badges in some areas. So what the hell is this shit, you should be checking attendees not scamming people and letting unpaid people in for free EVER in a Cherry Blossom Festival.
So here's the rest of the story, I went to all over the areas including the Starlight Gallery and watched some of the theater performances. What's even more irritating is that they changed the Lecture Hall 1 programs to Lecture Hall 2, WHY is there something wrong with the area? It's the only room I went for the Cosplay Fashion show and I'll be surprised that it's somewhat decent. So after the Cosplay fashion show and guess what's next? Seriously, I want to you guess what's come after this! The final part of the festival is to go into the Chapel for the Bamboo flute, yeah. What kind of festival is this, is this some sort of an insanity test? Well I am done, I'm sorry but that's all I can do this festival doesn't quality as shit! It's like the equivalent of shit taking a shit! This is unspeakably shocking BAD its sickly low some it's a fucking suffering in the minds it's a bunch of FUCK and it doesn't belong in this planet. Somebody gonna take care of it, this is a job for the VERDICT!
The jury is found the Long Island Sakura Matsuri Staff and Ryu Shu Kan,
GUILTY
for corrupting the festival. This festival is a disgrace with repetitive performances, lack of security, registration closes early, anime screenings that is nothing do with Sakura Matsuri, indoor performances and a fuck ton of other things.
This is the only worst experience I ever had in the 2017 year so I am officially done with the tour. Even though I have some May 2017 events left, there is a chance to redeem itself. I really hope I organize my own festival in 2018.