It's been a while writing this blog but it's time to discuss the event we ever went last week and that is Eternal Con. Yeah, Yeah, Yeah, I went to other places like Pete's Candy Store, The Shrine, and Middle Collegiate Church but I will not write these stories. Let the story begin.
You may be familiar with Wintercon & Big Apple Con but Eternal Con is just too much to get there from New York City. The best part about Eternal Con is it's much cheaper than New York Comic Con and tickets are actually sold and available for print out. What I don't like is WHY THE WRISTBANDS, COME ON! There are the good and the bad things about convention wristbands. The good thing about them is to allow re-entry of convention grounds if you purchase any type of the 2-Day tickets. However, anytime you are not going to day 2, you can pass it to someone else that doesn't have one. Wristbands are also a good way to keep them and you won't have to worry about scalpers. The bad thing about them is they are hard to come off and another problem is that if you don't wear them properly, you will lose the wristbands. Comparing with New York Comic Con badges is you had to activate them and you have to tap in and tap out the badges at all New York Comic Con entrances.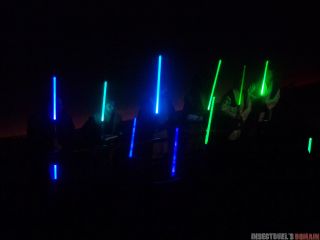 In Eternal Con at the Cradle Aviation of Museum, there are 3 levels. First level is the IMAX theatre, Artists Alley, Store, Photo Op, and panel rooms. Second Level is the vendors and celebrities. In the celebrity's area, you are not allowed to take any pictures AT ALL. Just keep your camera in your bags and pockets. It's just like Castle Point Anime Convention where you are not allowed to take pictures and one of the CPAC staff caught me in the act. OOPS! When they said no pictures really mean NO PICTURES. The third level is the Cosplay area where they sell pictures or other items.
Everything about Eternal Con is great but it gets so bored easily. Probably because I have no friends this time so I just waste time. It's not the worse but people got positive feedback on the convention. The shows are absolutely great; the only thing missing is the Cosplay Fashion Show and Contest because I left way too early. The best thing I ever enjoyed is the Power Rangers panel. Taking a photo op with a celebrity is really expensive but hey, at least it's not highly expensive which is why New York Comic Con kept raising the prices for photo ops and many other things.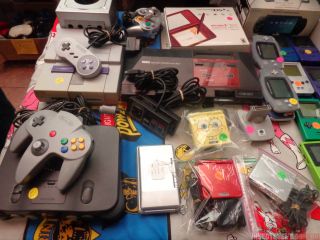 My overall is Eternal Con is good and I enjoyed it even though I wasn't happy being by myself but there are other Comic Cons I like to explore but we will fight for New York Liberty Con and many other conventions. See you soon!