EDITED because mentions in this blog are written as of 2/28/2015.
Hello everyone, are you ready with another discussion? Okay, here we go! First I went to Gonawus Loft, yeah where I suppose to meet up with many different artists. Anyway there are no pics so I'll just write what I have here, the first thing you see is free beer and wine on the reception tables. Why did they have to do that?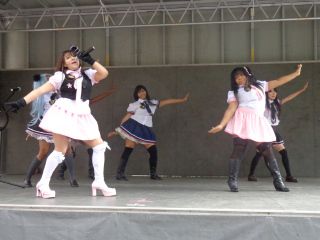 Next up is Japan Block Fair in Upper West Side and believe me it happens EVERY October so the vendors must've know how to keep track of their vendor schedule. I was a little late so Aya Uchida was first missing 10tecomai on stage. Next up is Starberry which is created by Sneko and she has continued her goals singing J-POP and dance. Sneko wasn't even my type anymore so after the 4 years since I met her as MoeMiru member she started to expire. Well comparing with the continuation with Lulla, Misa, Setsuko and many other followers. Isn't that amazing?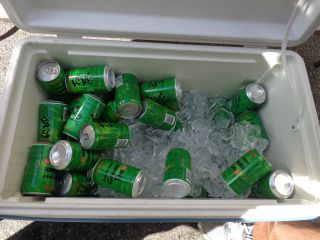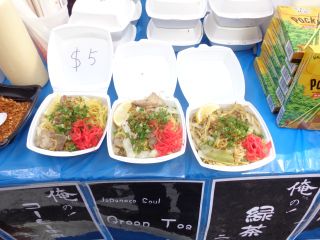 In the middle of some Tengui performance, I went to get some food but there's one problem. The Hakata TonTon line is way too long so I couldn't get what I want this time so screw it. I got something else for a change which is ramen, melon cream soda, and fried ice cream.
Now back to the performances, Rainbow Bubble is quite talented but this time, Hitomi wasn't my type either and that's because her age is 10 years younger than me. If it was Lulla or anyone else it wouldn't make a difference and age doesn't make a better attractive person. HItomi is always the cute type so I wouldn't bother getting in her way, well I tried to but I couldn't speak up.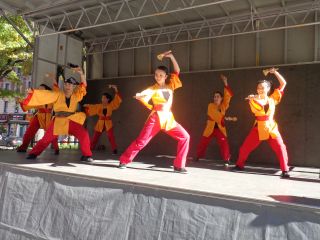 YuYu Dance Studio which is not in my photo is also on the performance list. The kids are great performers but comparing with last year, Micco wasn't there and you know that her last gig is j-Summit New York. .10tecomai always impress me with the gals and Tomas. The Trinidad daughter Yuria is such a great young dancer and I wish her the best to be the greatest Japanese female dancer much like Chieli or Fuyuko which they are in Japan from New York City. Cobu on the other hand, also great. Cobu doesn't earn respect as much as 10tecomai.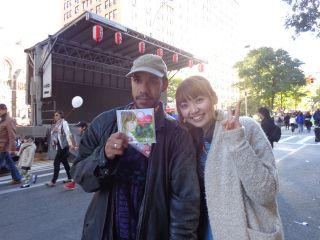 And the last one Aya Uchida, I was originally going to ignore sales but what the heck. 6 CD's all in one price of $5. Geez, what a deal and it's a RARE opportunity to meet her and she's only from Japan like with Sunny, Shiho, RiHo, and many others that came to New York for a j-Summit New York event. Maybe Aya will be part of j-Summit New York sometime but seriously, I miss IRI. IRI became attractive girl after graduation from Keio University. Anyway, I got her 5th CD and had good conversation with Aya. Maybe I'll meet her again in Japan sometime.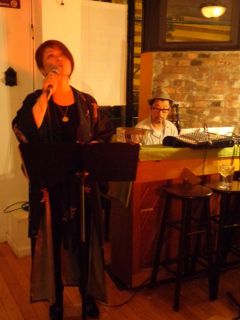 And finally but not least, Misa Ogasawara with Senri Oe. Misa has talking things about me after the show but that will be written in my future blogs.