Hello everyone and let's talk about last week's event at Central Park which is the 5th International Cosplay Day at Central Park. It is celebrations where people are taken over the Upper West Side of Central Park are roleplaying as your favorite character by wearing a costume also to be known is Cosplay. I cosplayed this year and my character is Jason Voorhees.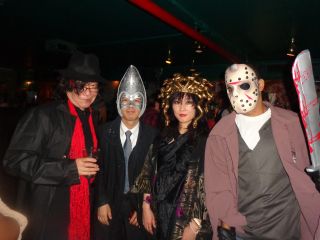 Let's give it a Throwback, back in Halloween 2013 where Lulla Miyuki hosts her own Halloween show at PIANOS. Not if we have fun together but we also drink some beer.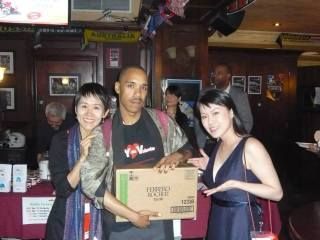 After my arrival, I placed some chocolates near the trees because I wanted to share food with the cosplayers and remember, I won those chocolates at the NY de Volunteer event and it is worth a LOT of money. Nothing as close as when I get to have some fun until something unusual comes up.
This guy named Erik who's the staff of the event and also SpringFest has been telling rumors about me or even the Insectduel's Domain Company. I don't know who started the rumor but he chose to threaten me and also defaming our company as well. Our company will put people to court once I found out about SpringFest NY 2014. There is reason why we can't go to the Starlight Garden Cafe at SpringFest this year and no one knows why which remains a mystery. However, Erik knows something for himself while we can't figure it out. So after that threaten talk, I decided to get back on my feet and started to feel upset and down. I cannot control my emotions.
While I am having fun, I decided to put myself off the Cosplay Contest I originally going to enter after Erik's threat. Instead I watch the whole thing and to record the databases to be shown to the gaming community.
Anyway, there are games that I didn't play much other than the sword fight. Other than that, it can be boring but it's time consuming. I say it's a great event however...
While unexpected, people's bags are stolen and mine remains in place. I checked every hour and that includes going to the Bathroom from the Cosplay area. My bag wasn't even taken at all and there are attackers as well with a screwdriver. I never knew it happened either so it's more drama for them than it was for me.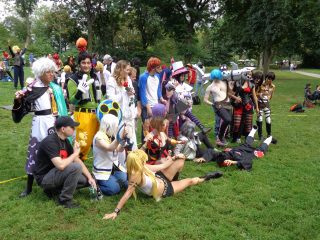 What's next year is going to be? Tune in next time!