Hello everyone, Insectduel speaking! If you want to know what happened to my last blog which is the Garden State International Heritage Festival, it's been taken down due to misuse, negative feedback, and we been attacked by the organizer who actually saw it after the twitter feed. Thankfully, the damage isn't done BUT there are more important things than that and it's the New York Comic Con ticketing scalping system.
I rather NOT write about it, instead let's go on with last week.
Once again on every 21st day of June or December, Make Music New York which musicians takes over all 5 boroughs in various locations. Remembering back in 2012 and 2013 when I failed to reach Lulla Miyuki. Other than the bad timing, I cannot reach Robin's Egg Blue in Brooklyn in 2012 when Lulla is unexpectedly disappeared in Chelsea. This year is much different.
My first location is LIC Flea where Robin's Egg Blue is going to play. At first, I didn't know what is going on. I wonder if they already played before my arrival, but instead of following them I walked my way to Spaceworks which is part of Long Island City. The LIC Flea is actually cancelled because of equipment issue. Comparing with Facebook event pages, the free food is actually for music performers and Spaceworks volunteers only which is never mentioned. After REB's show, Atsumi actually asked me out but I wasn't thinking very clear.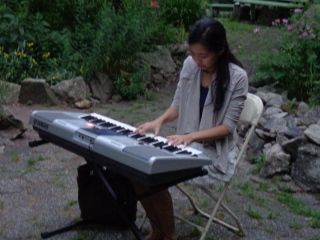 Instead of going to Prospect Park, my next location is Orchard Alley Garden in East Village. Otherwise it will be the same result as Lulla Miyuki's friends. While in Orchard Alley Garden, there's Youth Yamada and Alice Tsui and they both worth of great entertainment.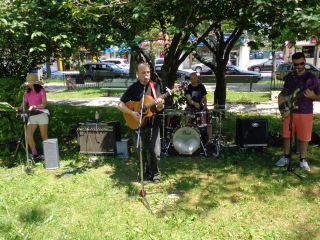 Next day is Staten Island which is Annadale. As usual I am late on schedule and the boat is 30 minutes long, then the Staten Island Railway which is few minutes short. I was lucky that I got there on time and Cadre played their music. After the show, they asked me to use one of my photos as part of the CD album cover. Whoa! I didn't see it coming and moving on to Maiko Souda's recital which is promoted by Mar-Creation Live Alive. All of these performances were based on Maiko Souda's Soprano singing while Erika Dohi and Sumie Kaneko play their instruments.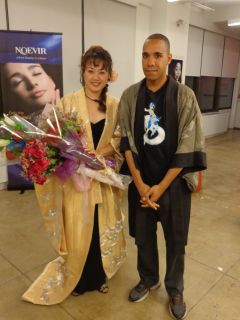 Maiko and I have short conversation. She wanted to know my name and how do I know about the event. I answered that I followed Hiroshi's company and a mutual friend of Sumie. Speaking of Sumie, she didn't expect my arrival but she's surprised to see me.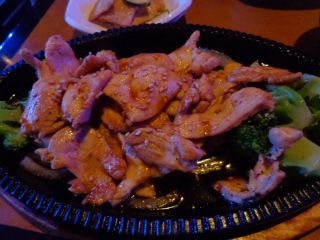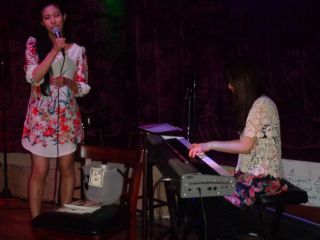 Finally, Choga so let's get a good review on it. I haven't been to Choga before so I knew I need to carry more money. Like Tomi Jazz, you are required to sit and purchase food from the menus in order to meet and watch the shows otherwise you get the boot out. I ordered the Chicken Teriyaki so since this is a Korean + Japanese restaurant; it's kind of a mixed appetizer before the entrees. There is NO need for a reservation but unless you have to and the reason why I have to visit Choga because of her monthly performance which is Setsuko and Mina. It can only be done with trial and error but the waitress treated me decently. Ice water in a glass has no extra charge.
Setsuko's next show in July is the 21st day at the same venue and August is Metropolitan Room which I won't go. End of story.