Hello guys, Insectduel speaking! I have continued to work as a sign holder every weekend but it won't stop. There are places to go like Sakura Matsuri during the Spring Season including the new tour this year, White Plains.
On the 23rd day of February, this is where j-Summit New York takes place. Unfortunately, the guest lists at will call was lazy and as an official j-Summit New York photographer of Insectduel's Domain, not if I take photos or video record but to listen to their music. I can understand I have to come late for a specific singer on a specific time but no, it doesn't always happen. At least Stairway to the Dream was better when it comes to will calls.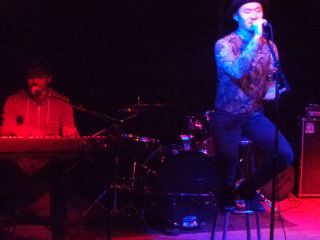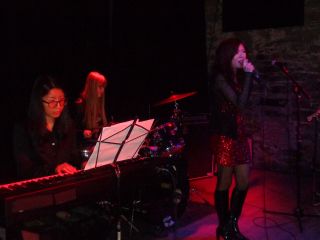 The first musician on the lineup is ZiNg, a gospel and soul singer. I had to say that it wasn't so bad but at least I enjoyed it a bit. Then the next one is Meg or Megumi, a Japanese female model and a singer that like to show off her looks. She wasn't one of my favorites at all just like all the others that I never been in favoritism. Megumi wasn't alone; she has several members forming her own band. Just to be honest, Megumi is my least favorite person than all others which came close to Singer Setsuko.
Number three is Gen Horisawa which I don't follow him at all. I could add another male member on my list but why bother. His songs are so cool but maybe I rather become a friend of his music. The fourth member is Ruco, again not bad performance especially with dancers but not interested to follow her. She usually performs at Redlion late at night which is much like The Delancey.
During the halftime break, I met Showji and probably because he followed along Kyoko which is why NOB and ZiNg are here at The Bowery Electric. At least Megumi comes up to me, who am I kidding I don't barely talk much or to socialize.
Now the other half of j-Summit, here is NOB which is a great gospel singer and Aki. I can't believe that Aki would be nice surprise to be in a princess outfit. Comparing with the July 2013 one, she does not perform the same way as The Delancey. Aki can perform in many different styles. In this one, Aki mostly sings with her Pianist and that person is Jeremy Beck.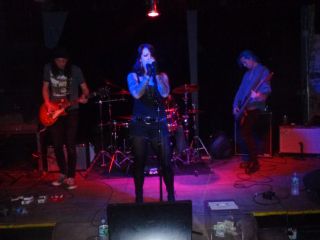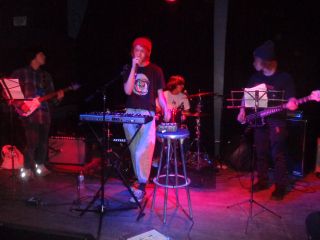 I always thought Aki is a good singer and she has a voice. These last 2 bands are Harlots Vice and Batman Winks. Unlike Red, Gelatine, Shinsei, or Lust they both aren't too exciting but Batman Winks did run a good show than Harlots Vice. Either band just wasn't in me. At least j-Summit New York run a good show but only NOB was the best. The important thing is that some money is pouring into the donation box but I was expecting a whole lot of it.
This covers my blog for this week but I will be going to PIANOS and then Staten Island during the weekend.