Last week of September on a Thursday night, I was assigned to go to Forever 21 at 34th Street to do some heavy lifting work. The job started at 11:00PM and ended almost 2:00AM. My arms are strained and done most of the work. I thought it would end at least 3:30AM but it's completely done. Then without going back I have to walk to the Apple Store at 5th Avenue between 58th and 59th Streets until 4:30AM which I have to walk to Long Island City via the Bridge and got my pay.
With my feet burning, I have to rest at Grand Central on the cold hard floor but still not enough sleep. I have to refrain from going home and decided to raise more money. Then I decided to sleep on the (B) train to Brighton Beach then (Q) to Coney Island and (F) to 34th Street where NY de Volunteer holds the fundraiser event at Legends Bar.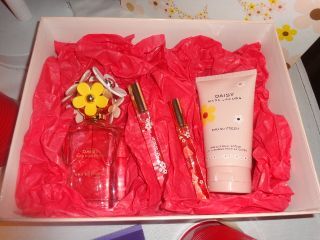 On July, we refuse to come over for budgeting reasons but since I raise $40 I can donate to get 15 raffle tickets. Most prizes aren't thrown into Round 1 prizes so I didn't win. And I met great new and familiar faces but some of them aren't English speakers. Wow why would you come to America with your weak 2nd language, if I would go to Japan without speaking Japanese, then it's a problem for me too. Anyway, there's a ticket trip to Tokyo Disneyland but I decided not to do it. The biggest prize would be the $380 tablet PC.
Shockingly, I didn't win much prizes as much as April's NYdV event but I only won 1 which is the NARS cosmetic gifts and talk nonsense about special girls. I wouldn't give away such information. But whatever happened to Noriko Hino, did she decide to spend her life in Japan. It doesn't matter because I met her a few times but that's not important. Luckily, I didn't have to go through that Chizuru Nihei crap as she flagged my videos as copyright violations. But I would love to share a gift to Shiori but not at the moment.
Anyway let's move on to Sunday to Ballet Arts, short story but only Yuko came over to watch while I get to watch Shino Frances, Chika, Sunproject and Tap meets Ballet. Apparently I didn't catch Chika and Masami but I never have interests in both but Shino on the other hand can really dance. Look I just hit my head and die.
And finally, I went to Pete's Candystore on a Monday night. Unlike any other bar & concert venue there is no music charge but requires no ID to enter. However, alcoholic drinks are sold but bringing ID is a must to purchase. This is the only night I get to meet Yuki & Cuties and while I'm here, Robin's Egg Blue crew also arrived which is Masashi and Atsumi. Atsumi and I are discussing about the show and their performance.
Unfortunately, it's the only chance to watch the concert after many visits during the 2012 year. I'm just glad I have her music but someday I'll travel to Tokyo. Friday on the 27th of September which Robin's Egg Blue will perform at PIANOS? Patrons must be ages 21 and over for entry with valid identification. There's also upcoming performance on the 31st of October in the same venue but I'm keeping my mouth shut.