I haven't written a blog in a while but we have caused enough problems within the past week especially the grand opening of Maid Cafe NY. It first began with Sullivan Hall on 8/15/2013 for J-ROCK BLASTS OFF 1-2-3. Of course I came here for a reason not just for Mariko's revenues since I was her follower, but to promote for Lulla Miyuki's show on the upcoming Tuesday.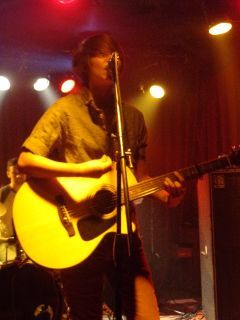 Since May 2013's j-Summit New York, I've been following Mariko so she put up a new song for her band. Actually I'm still not sure who is Mariko Toga on Facebook since that Mariko I followed is Morimoto which doesn't match. However, I will remove Mariko Toga on Facebook ASAP if there are no updates. Afterwards, I started passing flyers to invite people for Lulla's show.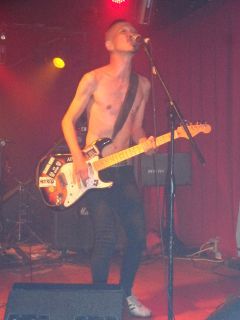 Next up is MUGEN HOSO which I don't really like because he is extreme punk which kind of reminds me of Gosha from UZUHI. I have to put away my camera to prevent damages.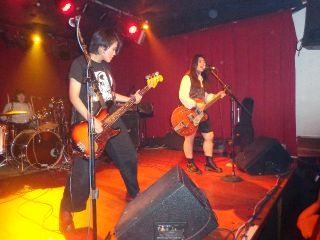 Third choice, the Japanese girl band I never even met before and that group is called The Akabane Vulgars of Strong Bypass. One vocal singer has a males voice but wasn't sure if that one is a male himself. I guess some girls do have a voice of a guy but you'll never know. Watch it on YouTube under my real name.
And the last one is The Asterplace. They are such a cool band from Japan but it doesn't interest me as much as UZUHI so they been on shows from across the world.
Things are started to go stupid on 8/17/2013 as I decided to go to Tomi Jazz for Liz Saxon show along with Misa Ogasawara. But why I am still coming to the venue even though service is extremely crap. I don't know, do I really want to come to Domaine Wine Bar in Long Island City then it's no longer an option. Now, service has not been very good so I don't know what to do. Should I allow these stupid waiters to deserve tips after my meals, NO because I had a poor seating service at the beginning? At least I had a good time but I think following Misa Ogasawara in some concert venues may be a mistake or perhaps not! She wasn't so bad of a vocal singer. JeBoN in St. Marks is the only decent venue but mostly for bellydancing acts. One last thing, the alcohol drinking! I'm not comfortable drinking wine or any other alcoholic drinks but at least no one asked me about it.
And 8/18/2013 is when I and 2 other members of the crew decided to pass flyers for Lulla Miyuki at Maid Cafe NY's grand opening. Unfortunately, Reni Mimura captured 1 member of my crew while I and Carol ran away from her. It wasn't a success because we are only promoting persons ages 21 and over. However, I did hear Reni called my name but I decided not to talk to her for any reason. When we are not friends on Facebook, we shouldn't talk. I am not allowed to meet Reni, and Reni is not allowed to talk to me. I said that before! Afterwards, I decided to go to Coney Island to meet Miss Coney Island as I explained on my YouTube video. Search Insectduel Revisits Miss Coney Island on YouTube.
And Finally, 8/20/2013 for Mariko at The Bowery Electric. I gave my friend a copy but I got no flyers for Lulla Miyuki as I forbidden to bring any backpacks during my workplace at the stadium.