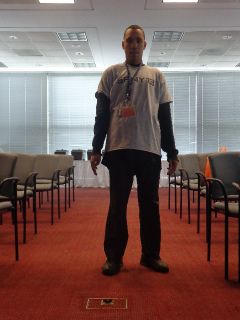 Last Sunday is Day 2 of SpringFestNY 2013 and nothing seems to be interesting around the 10AM except I hang around the cafeteria collecting Cosplayers even the empty LC400 to take self portrait photos, then around 11AM I decided to go to the adult room for anime which contains sexual content to learn why it's not hentai. While watching some perverted anime, I went downstairs once again for Starlight Garden Café. The result is the same but this time, the Green Tea is not cold but hot.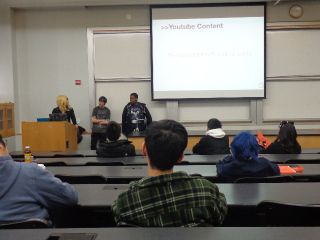 I went to the panel Becoming a YouTube Gamer explains about marketing and sponsoring companies but ever how to avoid copyright but I never stayed entirely because of the Elderberry concert which took 40 minutes later for her to perform. I never personally met Elderberry but her hair is shorter than the one in the profile picture and she's a cosplay singer.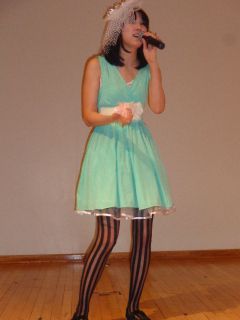 Afterwards I followed Elderberry all the way to the dealer's room but already give in but to look around the merchandise stuff. Then Hitomi Himekawa came back to her booth and saw me then waved at me.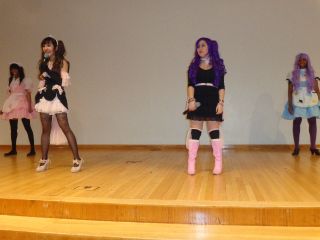 Back in the Pfizer Auditorium, Hitomi has her concert but only a few of her songs crash and burn. But with a strong heart and soul, I know Hitomi will be a good singer. The closing ceremony wasn't very good but she throws T-Shirts for a guessing game and raffle tickets for Crunchyroll's subscription. When its over, not if Hitomi outside but Shelly Wang and Elderberry as well. Elderberry seen me and gave me her business card, next time I want to meet her again even if I already followed her on Facebook.
And finally, the Ramune Drinking Contest which I get to watch. For each passing round, more drinks come up which makes the game harder. After studying, I figured the contest gets tough so maybe next time I want to participate. As I told people that I lost the Ramune Drinking Contest from 1 day ago but I am hoping to join in for next year in 2014.
Our next trip will be Sakura Matsuri in Washington DC for the Spring Season.