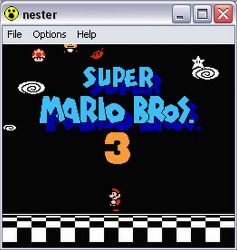 Ever curious how the ROM-Hacking and Emulation started? Or if your friends think you're lying about playing games that you can't own for free. It's true. I didn't believe it at first but one of my friends who are my neighbor showed me a method.
Back in 1999, I wanted to own a Pokémon game, which is Silver. Games costs about $30 at the time but I couldn't afford it without earning money from a job. Playing a video game on a computer you don't own seems like stealing.
My friend and I including my brother went to the place called "The Point" in the Bronx. There are computers, which you can use for Internet and other stuff. That's how this crazy addiction to playing video games for free has started. By downloading the EMULATOR and the Pokémon Silver ROM.
After seeing it on a computer before downloading, I knew I didn't believe it but it was true. Seeing Pokémon Silver on a computer seems like you want to play it forever. But you can you manage it comparing to my Game Boy Color. I played it and it was like WHOA! But there is a HUGE difference. To me, Pokémon Silver was a bootleg comparing to the actual game. It's because I didn't know Translation hacking back then which is today you see many translated hacks at
ROM-Hacking dot net
.
Question is, is it legal? Of course not, it is copyright infringement and most ROM sites have a 24-hour rule. Saying that you must delete the ROM off your desktop within 24 hours. Of course, it didn't happen. There is a FAQ
here
on GameFAQS.
Like I said about being a bootleg game, it is ACTUALLY a translated version of Pokémon Silver by Vida Translations while the English version from the official company NINTENDO and GAMEFREAK isn't released in stores until later.
After playing Pokémon Silver, I decided to try an unreleased game called Pokémon Green (a.k.a Pocket Monsters), which only exists in Japan. It was same gameplay since I already owned my Pokémon Red on Game Boy Color. I decided to take it for a spin. I was crazy and addicted playing it on the top floor of the computer room. The only known difference in the game itself is the Cerulean Cave. Few days later, playing the illegal ROM on an Emulator is now banned from the computer room at "The Point". Saying that participants must leave and will be put on the banned list if you're not using the computer for Internet purposes.
5 years later, since I owned a computer now, I decided to keep ROM-Hacking and Emulation away from my families, friends, cousins, and EVERYONE off the public. The only people I want to show is the people I don't know which later I became a member of ROM-Hacking community called Acmlm's Board which will be discussed later.