Sakura Matsuri has continued while the Cherry Blossoms are in bloom especially the Kwanzans which it lasts around 1 or 2 weeks. Continuing with the Sakura Nihon Festival Tour, Roosevelt Island is the next one. I believe is their fourth or fifth year but I can't really count and it's my first time visiting the Roosevelt Island Cherry Blossom Festival. One thing that bothers me is that it's the same day as the Brooklyn Sakura Matsuri. But there are minor differences; people who can't afford the Brooklyn Sakura Matsuri can come to Roosevelt Island for free. That's right; the ticket admission is $30 which I am going to talk about the Brooklyn Sakura Matsuri the next one.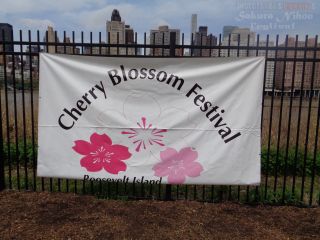 In the past, the Roosevelt Island Sakura Matsuri is always a short one. You probably expect this one like with Randall's Island, but no. This one actually shows true Japanese culture. As I am walking around the Cherry Blossom walkway from the (F) train or the Tramway, you see Bento Boxes from BentOn Cafe, Tea Ceremonies, Kimono Try On, Origami Fishing Game, Calligraphy, Face Painting & traditional Japanese performances. Aside from Brooklyn where you have 60 or more programs, Roosevelt Island is making some promises of what the Sakura Matsuri is about especially for people living on Roosevelt Island. If you remember last year's blog with Iona College, they butchered the Sakura Matsuri franchise.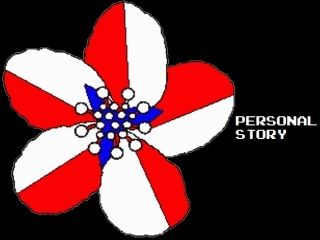 Almost the entire festival, I was on the stage area. There is a small flaw but I am not talking about the festival I am talking about the park itself that should be fixed. One, there is a power outage on that day meaning that some trains skip Roosevelt Island and the Tramway wasn't functioning at the time. The other is the bathrooms. They don't have toilet paper, paper towels, water and soap. What a shame but the water fountain does work.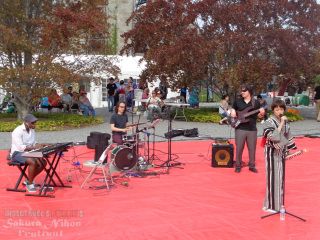 I won't be talking much so there are a variety of performances. Here's Kicho Kai, IchiFuji Kai Dance, Samurai Sword, Masayo Ishigure & Koto Shamisen Ensemble, Neo Blues Maki which I thought it was dead or not but whatever, RIJA Yosa Koi Dancers, & Soh Daiko. To me, I wasn't a HUGE fan of Kayo Yoshioka of Neo Blues Maki but I stop following her along with her crew although I love Japanese blues and jazz band. At first, it looks like Kayo gotten her new hairstyle but REALLY it was just a wig. Not a big deal but not with today's standard followers which includes Rico Yuzen, Megumi Matsumoto, TiA, Lulla LayLa & Megumi Watada with Tomoya Ogawa. I don't meet Kayo in person anymore but only once which is what it is. Neo Blues Maki had too many malfunctions in which of some of their songs got delayed due to a power outage. They should have postpone or cancel the show completely but they still played on which they NEVER give up. Not a bad show but it was worth it. Soh Daiko played a good show as well which is why Taiko is the main ingredient to Cherry Blossom Festival events.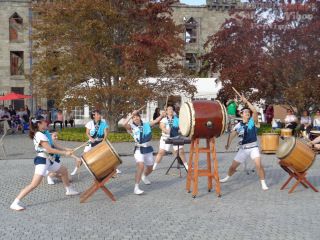 Now with the verdict, the jury is found the Roosevelt Island Cherry Blossom Festival staff team and Roosevelt Island Residents Association
innocent
. To me, I think it's very enjoyable and it shows a lot of promise. I forgot to mention in my story that my friend won and gotten the ticket for the Sake tasting which is the north of Roosevelt Island at Main Street. Before I get with the Brooklyn Sakura Matsuri, there is another place I went before that. See you next time!