Hello everyone, I haven't written my blog in months and the reason why I stopped writing because I was more into my gaming projects and I worked too hard. I am also trying to save money for a trip to JAPAN. It's that time again to write and review my trip with Sakura Matsuri. This year I am VERY LIMITED on the Cherry Blossom Festival trips and I can only choose 5. The first trip I am going to review is Subaru Cherry Blossom Festival of Greater Philadelphia. Before I get into that I should get with Rico Yuzen's Jazz gig.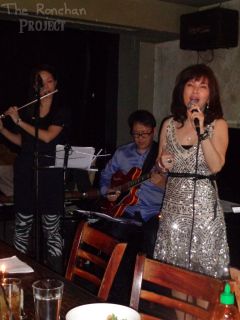 I don't usually write blogs on people or any shows in a while but it's a reason why I stopped writing my blog. Rico has been met a year ago but I won't talk about any of the details because I kept it for my ears only. To me, Rico has been a great Jazz singer since I often met her much more than Lulla, literally. Her Trio band included Nobuki Takamen which is guitarist for Jazz shows and Haruna Fukazawa the flutist. Nobuki was met from Sumie Kaneko first before Rico and Haruna was met from Yako & Alan Eicher. With Haruna and Nobuki on Rico's side, they made an excellent combo for Jazz performances. I brought Rico's first CD a while back. Notice that heart necklace on Rico's neck, guess who is given from. I of course but again, story about the necklace and how I give it to her won't be told. Rico's Quartet show at Club Bonafide is just DAYS away, but I have to make sure that I am ready for this moment.
By the way, that's CHAI.
Returning to the Philadelphia Cherry Blossom Festival for the 3rd year and by now it's starting to become repetitive. It's the same thing over and over and over AGAIN but a little different than the last. Washington D.C. suffers the same fate. Takagawa Taiko just overflows the crowd and I don't understand why Taiko drumming is such a trend to people? Taiko Masala in Brooklyn Sakura Matsuri also overflows the crowd. So why not Soh Daiko in Queens Sakura Matsuri by JAA? Every year a mascot in Philadelphia is different and you remember last year they had a mermaid, now Tolalan the Cat which is I am so surprised from the city of Fukuoka, the place I want to meet CHIELA because she is from Fukuoka. Chiela and I are completely away from each other. The best thing about Philadelphia is that the Cherry Trees are in FULL BLOOM! Would you believe IT? The Cosplay lounge never gets old. I have enough with the presentation; let's get on with my personal story.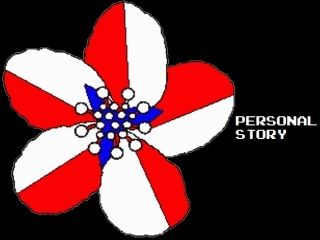 Ignoring the ticket with the Shuttle Bus, the first thing is I went to make Calligraphy. I scattered around the area until I decided to join the stage starting with the Harajuku Fashion show, then MIZMO in which my friend Hiroshi has been sponsoring. They are the Enka Trio Japanese female band and they're awesome including the costumes or outfits they wear. Each time they perform, they wearing the different types of outfits from Kimonos to Lolita fashion. After the show, it's sad that they don't sell CD's but a Tengui which I brought instead. The Cosplay Fashion show is great but because I didn't post any pics on my blog, there were some sexual poses of the show that you shouldn't be looking at and I caught these photos. Better take a look at the Ronchan Cosplay Facebook fan page and you know what I mean. Moving forward with Kanadete Sourou which I actually met last year but it's a shame that I have financial trouble but their band is KICK-ASS. I just HAD to get their CD's. They will come back to Philadelphia but someday I hope with they play in New York City. That's if Brooklyn Botanic Garden has the BALLS to invite them but then again, their festival is always late.
Unrelated to the Philadelphia Sakura Matsuri, I went to Rockwood Music Hall Stage 1 to meet them for the SECOND TIME. MIZMO are such nice women to meet and they're from TOKYO.
Now with the verdict, the jury has found Subaru Cherry Blossom Festival of Greater Philadelphia
innocent
for continuing making the festival the best of the best in Philadelphia. I always think that the Philadelphia Sakura Matsuri is a counterpart to Brooklyn New York but not all of it is the same. Next story will be the JAA Sakura Matsuri of Queens and see you soon.