Insectduel's Game Corner has blogs based on real life. You have been warned!
If we've been flagged or contacted, then the WHOLE blog gets deleted!!! We've been written about it since Insectduel's Domain is opened up!
It's been a while folks, but it's finally here! So grab your snacks and beer because I'm getting to write this blog based on restaurants.
It's September and so far some venues, bars, and restaurants beat the living shit out of me. So let's begin with Tomi Jazz because I haven't been there in a while. On September 6, 2015 I decided to return to Tomi Jazz after a major flaw on the Senri Oe concert back on New Year's 2015 and believe me, anytime you meet Senri Oe there's already some problems with this piece of shit. After being at Tomi Jazz in a LONG TIME, I got used to it.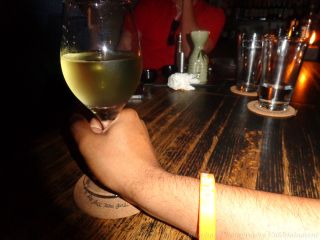 Senri Oe held the Tomi Jazz event every month and is mostly held on Thursdays which means you have to reserve a seat before coming in otherwise you have a possibly being in delay of coming in or you'll forced to leave. The main issue understands what it means. It says $10 cover and $10 minimum per set. Senri has 2 sets which means you have to leave after the 1st set ended. Tomi Jazz isn't bad as I thought but you just need to be aware of Senri Oe's shows.
Onward with the story, on September 6, 2015 I went to Tomi Jazz for Kaede Zaitsu Helck. Of course there are other people including Yako Eicher, Hisako & others but I don't know them very well. The next part of the story is private so I cannot tell you about the after party.
Next up is something a little more different. Let's bring up the past. On August 26, 2015 there's a restaurant I never even heard of and it's Lanza's Restaurant. When I enter the venue for Yuka Mito, a Japanese waitress informs me that I came there for Jazz. Her name is Yuko. She gave me the menu and tells me about the special discount of $30 if I buy the complete set. Here's the problem! Because the menu is lack lustered, you HAVE to pay in cash but when you have $42 or more you can pay in credit or debit card. Seriously! I had money on my card and I can't even use it? That's the main reason why I don't want to get overcharged.
Another issue is you can only stay in one set. That's really fucked up. You cannot stay in both sets unless you have to order the jazz special which is a waste of money especially for Yuka Mito's shows. I don't really care about Yuka much but Lulla Miyuki's shows are way better. The 2nd set however is no different. So after I took an early leave, I said goodbye to Yuko but she inform to come over next week the second of September because she is a singer.
THIS JUST IN! It seems that reliable sources confirmed in my head and on Facebook is that the Japanese waitress at Lanza's Restaurant is actually Yuko Ito. Seriously, Yuko Ito? You mean the singer from Daniel Giel's band The Finding even though she acted like a regular waitress and drinks wine on the tables during the break. My GOD! That's just low right there! Yuko didn't even know who I am and haven't recognized me. I've tried talking to Yuko at The Movement Salon but I don't want to be rude. You think that I came back to Lanza's Restaurant just to meet Yuko Ito? No, I didn't! It is because Lulla Miyuki held her show at PIANOS on the upstairs lounge and I didn't want to avoid it.
Overall Lanza's Restaurant is you know what's coming but who cares it is bullshit and it's because they treat customers like crap. Here's one of the restaurants I went at West End Avenue and you're not going to like it. Just a reminder that Broadway Comedy Club is a piece of shit and I tried to be fair but my money is stolen. Even so, I'm not going back there whenever Kaori book a show there. Kaori may be cute but sometimes I feel that there's no reason to follow. The venue is The West End Bar. Take a look!
When you pay the $5, you don't just immediately sit back and watch. Instead you are informed by your waitress. What a crock of shit! That's even worse if you already pay the $5 cover. Good thing there is no minimum amount of food or drink orders otherwise you'll be facing a possible of being overcharged and also being cheated. Even for fighting in the streets, the waitress had decent service. The West End Bar is not bad but what's with the immediate music cover. Can't you just go up to the bartenders and buy the drinks like PIANOS or The Bowery Electric? The last one is the one you're familiar with.
The venue is Rockwood Music Hall. When you come in, you immediately being stopped by the waitress asking you to order even if you are not sitting down. Looks like the rules have been changed. Because their shows are always free, you have to order the drink to watch the show otherwise you are trespassing on their property. For every show per set, you are being asked again by the waitress. That means there is no staying over at Rockwood unless you order multiple drinks for every show. The shows I went that had this problem are Robin's Egg Blue and Omnia Hegazy. If you're planning on coming over, you better bring $5 and order cranberry juice. Good thing you pay your orders right away. Oh by the way, the TIPS. It's not mandatory but it's recommended that you pay tips to musicians.
Ladies & Gentlemen, that's the story about these restaurants I went so far. The next blog is A Video Game Con.