This is one of those rom hacks that were never released to the public. As you know the creator of this Rockman 5 hack is named by a younger Japanese female ROM-Remodeler named Ririka Sakuranbo. She is an anime fan and Amulet Dia is one of her favorite characters and so is Miku Hatsune.
Rockman 5 Magical Signal was based of a fusion mix between Kirby and Rockman. If you guys don't know, Rockman is Mega Man and is the original name in Japan before the US change its name.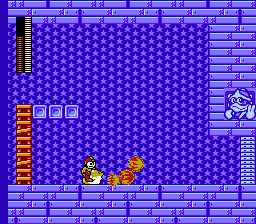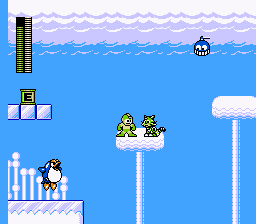 By the looks of those screenshots, seems like an exciting game. Of course, for some unknown reason, all of Ririka's accounts are closed including YouTube and no one knows why. Another similar ongoing project teaming with Puresabe is called Rockman & the Amazing Mirror. As you know both Puresabe and Ririka are Kirby fans.
There are several unknown reasons why Ririka's web accounts are closed, including MiXi. It may be a suicide attempt, think about the movie Suicide Circle or if she's bullied at school. Or it may relate to an arrest due to piracy such as uploading or downloading an unauthorized anime like Bleach or Naruto. Or she starts college since the ROM Remodeler is a student. Or her computer may be taken or busted. Many of these things are unknown but no answer.
So where does Rockman Magical Signal or Rockman & the Amazing Mirror go? Out of her computer and possibly deleted from her system. There may be a chance that the hack may still exist but we cannot get to it.
With Ririka gone, who's going to take over? The last project she made is an updated version of Rockman 5 Air Sliding featuring the music of any Kirby games. Download is
here
. That's the only project being leftover by Ririka. Yuki Miyuki originally created Rockman 5 Air Sliding. Possibly another female Rockman Remodeler.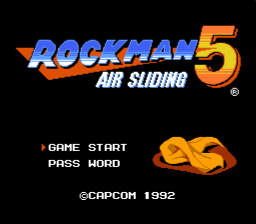 If anyone has those skills, don't end up like AlexAR's Mega Man in the Mushroom Kingdom hack.
UPDATE as of August 10, 2012:
Ririka Sakuranbo has returned and has her new YouTube channel as
RirikaStarlight
. Ririka and Puresabe are working are on a fusion Rockman 5 project called Rockman & The Amazing Mirror.
UPDATE as of April 3, 2013:
Ririka is once again shut down all social media. This is Ririka's final message in Japanese from the 2ch boards from March 26, 2013.
気持ちの整理がついたので最後の挨拶。
ツイッターやようつべ消しちゃったのはスカイプであの人に裏切られたのがショックだったから。
イラスト描いてるのは別に隠すつもりもないし気にしてません。
正直もう人間関係に疲れました。
それだけじゃなく改造ロックマン自体への興味が薄れちゃいました。
何度も悩みましたがもうボクがこの世界に復帰することはないです。
HDDやSDからロックマン関連のファイル全て消しました。
バックアップのDVD-Rも全て破壊しました。
ワポッドさんやぷれさべーさんみんな今までありがとう。
そしてさようなら。